Participate
Step 1: Login to Scheduling 
NOTE: You must be employed by UC San Diego or a UC San Diego student to participate.
New participant sign-up:
Visit the URL or scan the QR code below and input your login information:
https://covid19testing.ucsd.edu/AntibodyStudy/
Return visit scheduling:
For repeat study visits, please visit: https://covid19testing.ucsd.edu/AntibodyStudy/repeattest 
This link is intended to be used for repeat study visits only.  You are eligible for a return visit if it has been at least 30 days since your last visit.  Anyone who has not already participated in the ZAP study and uses this link to schedule a visit will be unable to complete the visit as scheduled.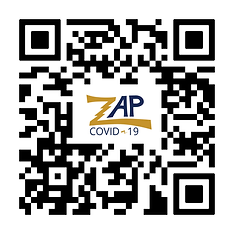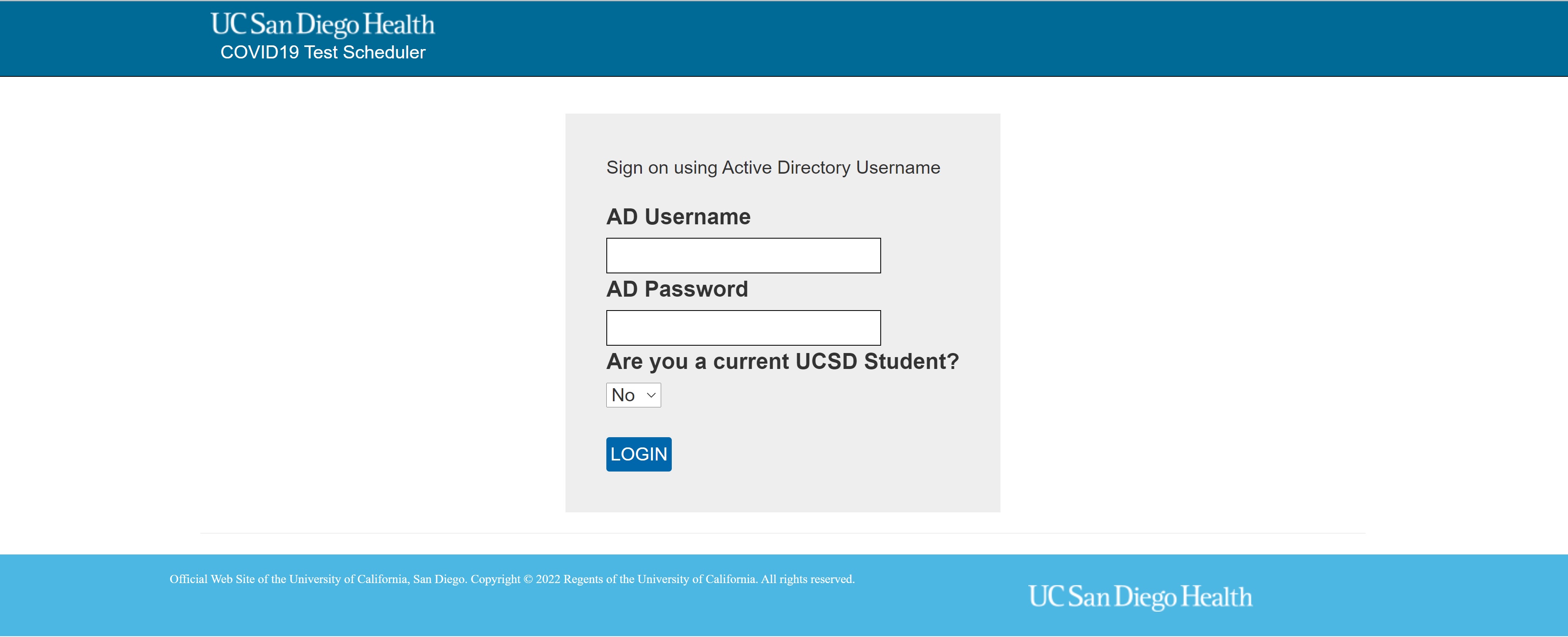 ---

Step 2: Pick an Appointment
Select an available study visit time at your desired visit location. After selecting a time that is convenient, you will be taken to MyChart to complete the registration process. In the "Reason for Visit" section, please type "Research". You will then be prompted to login to your MyChart account.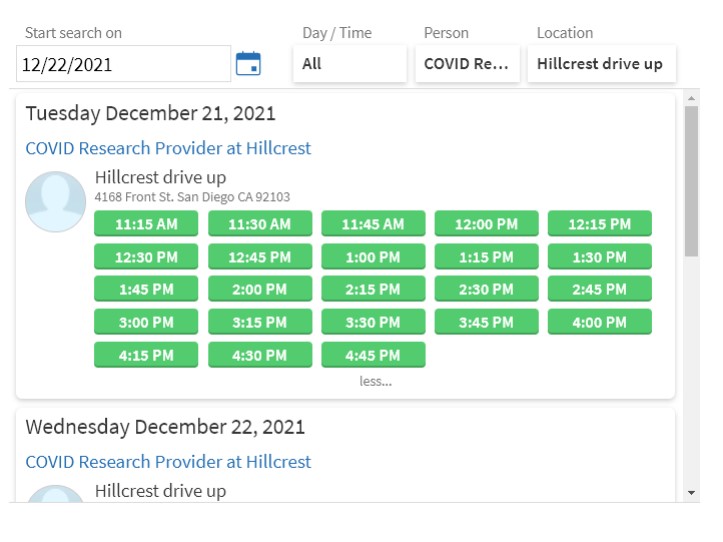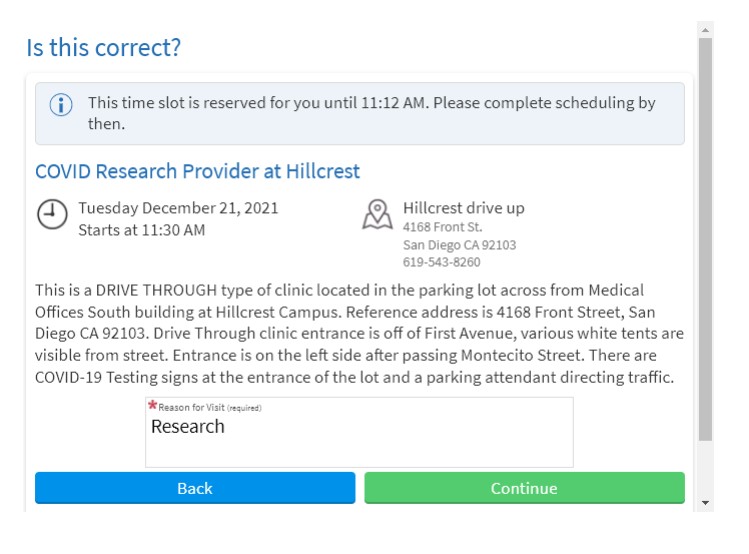 ---

Step 3: Complete Pre-Visit Questionnaire
After logging into MyChart, complete the sign-up process by clicking the eCheck-In button. You will be taken through a series of questions to complete prior to the study visit, including the pre-visit study questionnaires. No insurance information is necessary to participate, and your insurance will not be billed for any study procedures. Click "Answer" on all available questionnaires to complete the pre-visit process.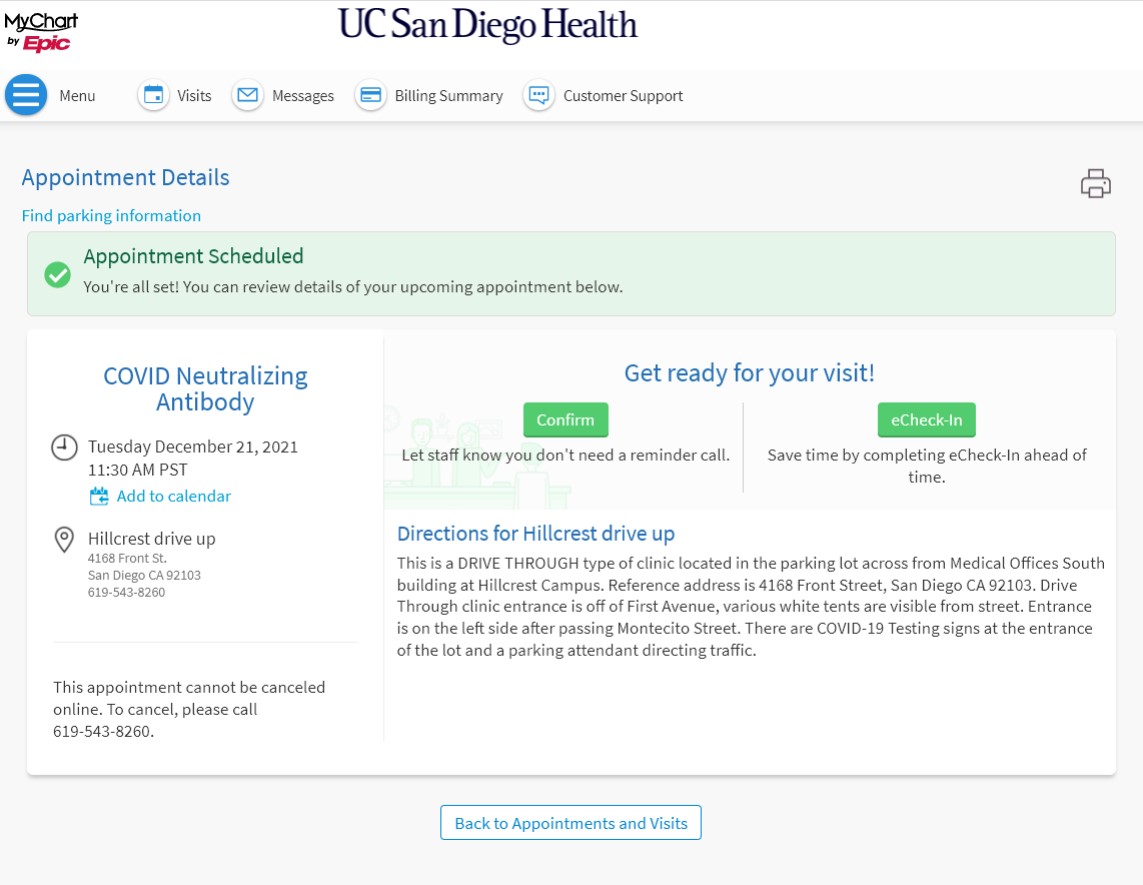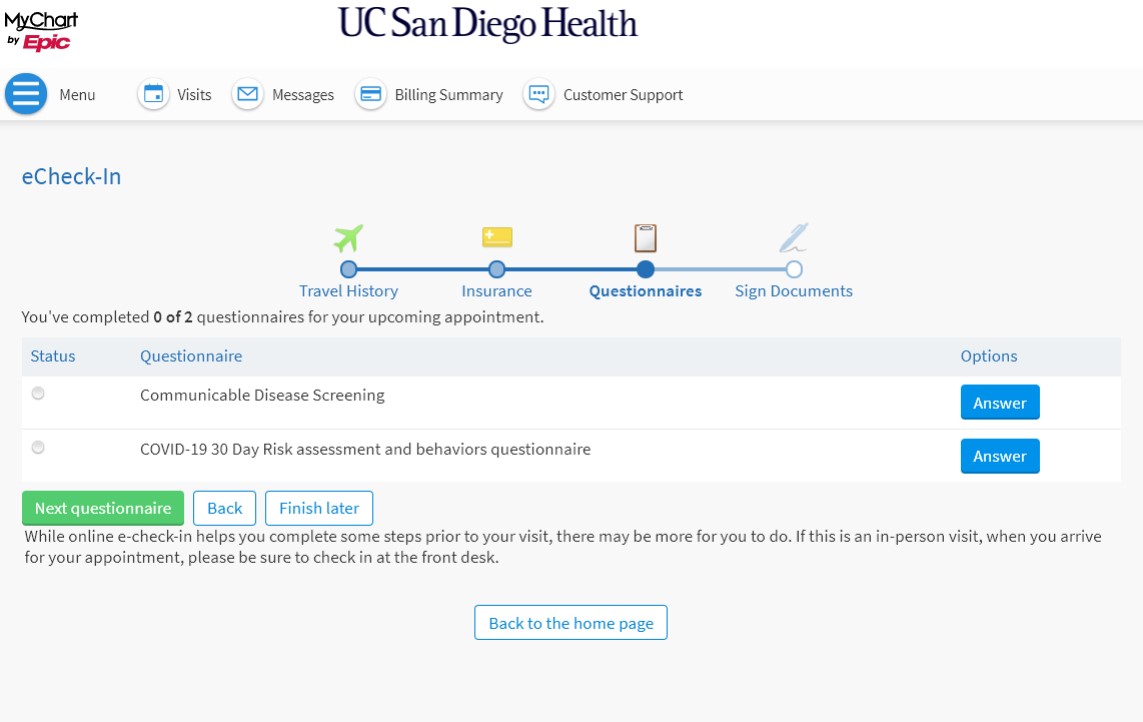 ---
Step 4: Sign Consent Form and Privacy Notice (HIPAA)
After completing the pre-visit questionnaires, you will be asked to review and sign the ZAP COVID-19 consent form. Click "Review and sign" to read through the consent form and sign using your mouse, finger, or typing your signature. After submitting your documents, you will receive a confirmation that eCheck-In is complete and you are ready for your study visit. Copies of all signed forms will be available to you in MyChart, but you can also download them below: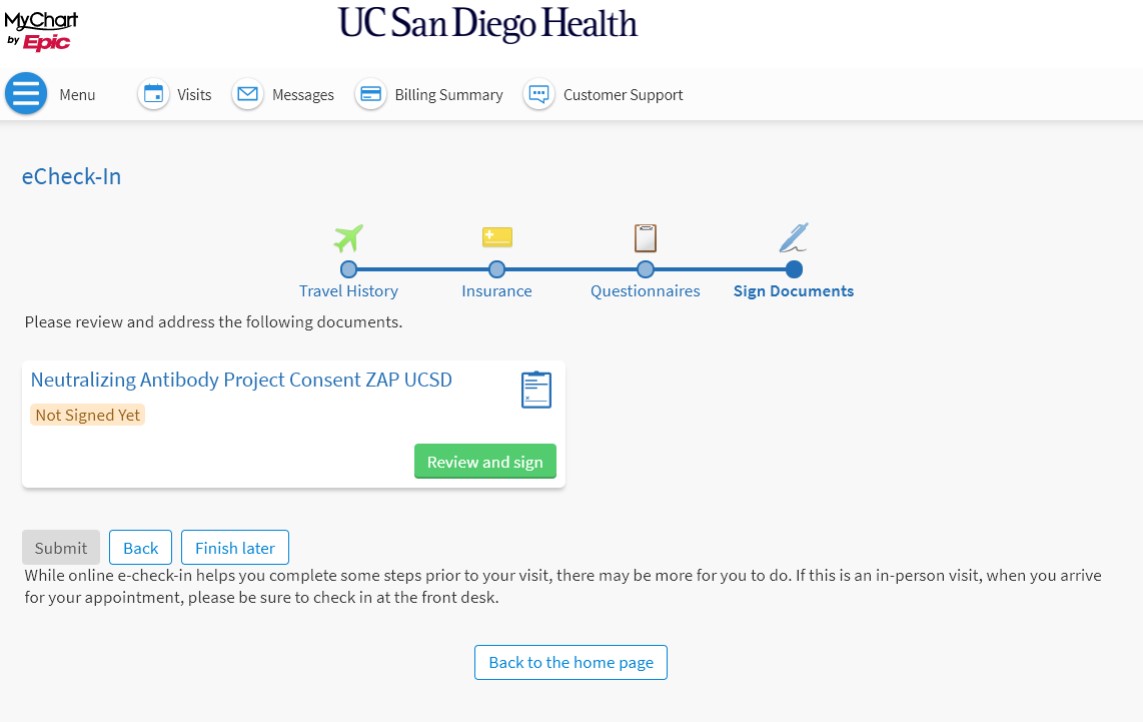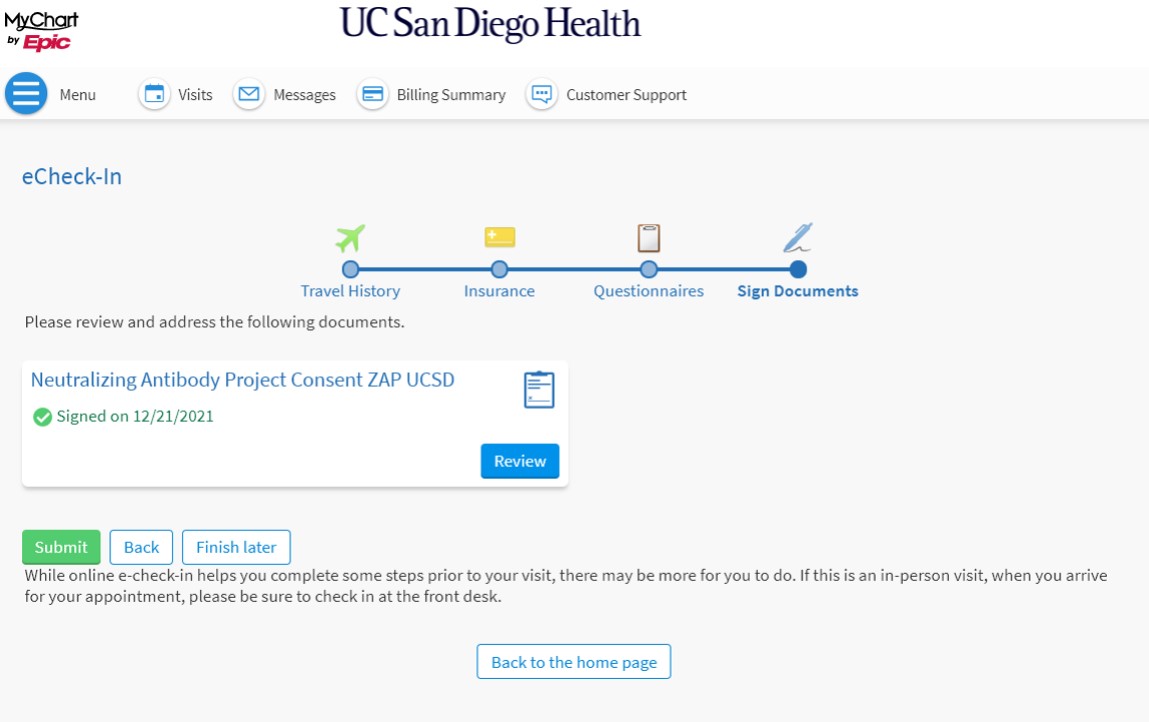 ---
Step 5: Get Tested
That's it! Now you just need to show up to your scheduled appointment.